Product Description
Applications for Polyester Lashing Straps, Lifting Slings, Webbing Slings, Seat Belts, Cargo Slings, Climbing Ropes, Cargo Straps, Military webbing, Webbing Straps, Safety Harness, Lanyard Ropes, Buffing Wheels, Tents, Sails, Tarpaulins, Parachutes, Hot Air Balloons, Covers, Harness, Construction Barriers, Industrial Bulk Bags, Marine Ropes and Rescue Ropes, Boots, Book Binding, Heavy Fabrics Structures, Ratchet Straps etc...

Programmed, Automatic Hot Thread Trimmer, Large Barrel shuttle hook, suitable for sewing extremely thick materials with sewing threads, for reinforced stitching extremely stiff synthetic webbing slings and harness.
Product Details:
Automatic Heavy Duty Pattern Sewing Machine
FOXSEW Automatic Heavy Duty Pattern Sewing Machine
Automatic heaviest bar tacking pattern stitching machine for sewing terminations on webbing straps, lifting slings, friction cords and lanyard ropes
Automatic Programmable Pattern Sewing Machine for Heavy Duty Webbing Slings, Cargo Straps, Logging Belts with barrel shuttle hook
Automatic Heavy Duty Electronic Pattern Sewing Machine for Cargo Lashing Straps, Safety Belts, and Ratchet Tie Down
Programmable Automatic Heavy Duty Sewing Machine for Rescue Webbing Slings, Fall Protection Equipment and Safety Harness
This machine provides the best stitches patterns for the heavy duty materials and the reinforced stitching process. This machine is with large barrel shuttle hook and large bobbin, not necessary to change the bobbin and bottom threads frequently, improve working efficiency a lot. the computerized programmable control system, to the extremely thick materials, the coarse thread and the complex figure Sewing high quality stitches patterns.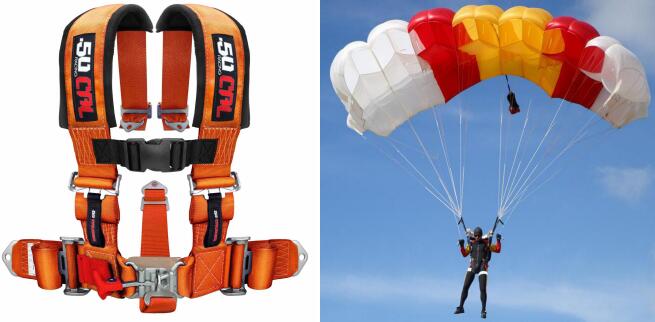 FOXSEW Heavy Duty Programmable Electronic Pattern Sewing Machine with Large Barrel Shuttle Hook for Extremely Thick Materials and Sewing Threads
Application: Lifting Slings, Safety Harness Webbing, Webbing Slings, Ratchet Tie Down, Safety Belts, Rubber Sheets, Logging Belts, Climbing Ropes, Marine Ropes, Rescue Ropes, Cargo Slings, Harness Webbing, Polyester Lifting Slings, Cargo Lashing Straps, Safety Harness, Military Equipment, Shoes Soles, Backpacks, Crane Slings, Lanyards, Fall Protection and Fall Arrest Systems, Parachute Harness, Buffing Wheels, Polishing Wheels, Webbing Cargo Nets, Cargo Netting and Safety Nets, Upholstered Furniture, Luggage and Suitcases, Leather Goods, Sofas, Life Vest, Industrial Safety Products, Saddles, Tents and Canopies, Sails, Parachutes, Big Bag and Container Bag, FIBC Bags, Hot Air Balloons, Bulletproof Vest, Rigging Products, Kernmantle Ropes, etc...

Features: With Large Barrel shuttle hook and large bobbin capacity offer high efficiency; Can sew 2-5 ply synthetic webbing slings (3.5mm of each) together without any difficulty; This automatic heavy duty programmable sewing machine is capable of sewing various materials such as Nylon, Polyester, Webbing, Polypropylene, Kevlar, Vinyl, Leather and Canvas; Hardware including Ratchet, shackles, thimbles, choker triangles and others can be sewn into the slings for varying applications; Computer-controlled, high automation to maximize savings in labor; Programmable (free software), updating and storage easier.
Specifications:
| | |
| --- | --- |
| Model Number: | FX-1306H |
| Used for: | Extremely Heavy Duty Materials |
| Sewing Area: | 130mm x 60mm |
| Sewing Speed: | 800r.p.m |
| Stitch Length: | 1-12mm |
| Needle Bar Stroke: | 56mm |
| Presser Foot Lift: | 22mm |
| Needle Type: | DYx3 |
| Shuttle Hook: | Large Shuttle Hook KSP-24N |
FOXSEW Automatic Heavy Duty Pattern Sewing Machine