Product Description
Applications for sewing Saddles, Harness, Suitcase Handles, Baseball Gloves, Sports Products, Bags, Safety Bags, Leather Shoes, Safety Harness, Filters, Footwear, Car Upholstery, Marine Upholstery, Furniture Upholstery, Polyester Lifting Slings, Safety Belts, Military Belts, Golf Bags, Softball Bags, Backpacks, Cargo Straps, Industrial Bags, Industrial Safety Products, Tire Covers and Armchairs Border, Leather Sofas, Fabric Sofas, Leather Armchairs, Leather Recliners, Tents, Seats, Soft Cushions, etc...

Cylinder Bed, Triple Feed Walking Foot, Large Oscillating Shuttle Hook and Large Bobbin, Alternating Presser Feet, Extra Heavy Duty, Lockstitch Sewing Machine
Product Details:
Cylinder Bed Extra Heavy Duty Leather Sewing Machine
FOXSEW FX441 Type Cylinder Arm Compound Feed Walking Foot Extra Heavy Duty Lockstitch Sewing Machine
Heavy Duty Cylinder Arm Leather Sewing Machine for Saddle and Harness
Cylinder Bed Extra Heavy Duty Leather Sewing Machine for Golf Bags, Filter Bags and Upholstery.
This machine is the giant in the Kinglead range of compound feed, walking foot, cylinder arm, heavy duty machines (drop feed, needle feed and walking foot feed). The powerful and steady feeding action enables you to sew multiple ply of heavy weight material with a true and even stitch. The Kinglead KD-441 machine features a heavy duty cylinder arm shape which helps in the production of 3-dimensional items used when making such as: Saddles, Bags, Seats, Harnesses, Safety Belts, Straps, Technical Textiles, Filters, General Leather and Upholstery products etc... A stitch length of up-to 11mm is possible and the machine has a reverse stitch lever as standard. The special extra large barrel shuttle hook and bobbin capacity offers high efficiency in sewing products using extra thick thread up to metric size 8* (including sizes 30, 25, 20, 12, 8 & V92, V128, V207, V242, V277*). The bobbin winder is mounted on top of the sewing machine head for easy use and quick change over.
Applications: Suitcase Handles, Saddles, Harness, Safety Belts, Shoes, Footwear, Webbing Slings, Automotive Interior Trims, Leather Shoes, Safety Harness, Leather Sofas, Filters, Footwear, Car Upholstery, Marine Upholstery, Furniture Upholstery, Polyester Lifting Slings, Safety Belts, Military Belts, Animal Collars and Leashes, Golf Bags, Softball Bags, Backpacks, Cargo Straps, Filters, Industrial Bags, Industrial Safety Products, Tire Covers, Chairs Border, Lifting Slings, Cargo Lashing Straps, Luggage, Handbags, Sandals, Slippers, Briefcases, Purses, Carpets, Car Rugs, Leather Belts, Ski Boots, Knapsacks, Sports and Camping Equipment, etc...
This machine is suitable for sewing heavyweight materials such as Leather, Canvas, Vinyl, Synthetics and Various Coated, Laminated and Rubberized Fabrics, appropriate for use in Saddles, Harness, Upholstery, Footwear, Leather, Canvas industries, Designed for stitching such products as tents, sails, harnesses, tarpaulins, safety belts, parachutes, balloons, industrial bags, boots, book binding, auto, boat and furniture upholstery, sports and camping equipment, orthopedic appliances, suitcases, luggage, ski boots, knapsacks, footwear and outerwear made of extra heavy duty materials, Recommended for sewing tubular and curved work, Designed for extra thick threads.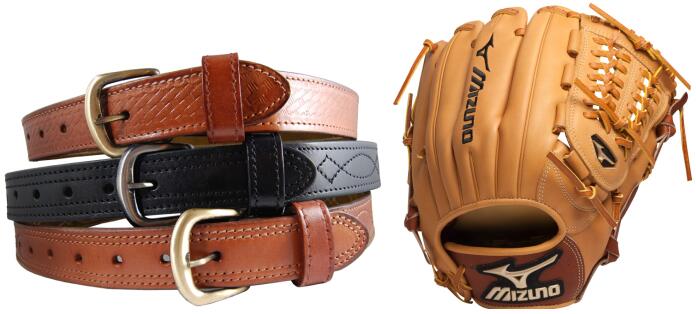 Specifications:
| | |
| --- | --- |
| Model NO.: | FX-441 |
| Max. Sewing Speed: | 800r.p.m |
| Operating Space: | 420mmx180mm |
| Stitch Length: | 1-11mm |
| Presser Foot Lift: | By Hand: 13mm, By Knee: 25mm |
| Diameter of Cylinder: | 81mm |
| Needle Type: | DYx3 #27 |
| Weight: | 55KGS |
| Bed Type: | Cylinder Arm |
| Presser Foot: | Walking Foot |
| Feed System: | Compound Feed, Triple Feed |
| Hook: | Large Barrel Shuttle Hook KSP-204N |
| Thread Take-up Lever Stroke: | 96mm |
| Needle Bar Stroke: | 56mm |
FOXSEW Cylinder Bed Extra Heavy Duty Leather Sewing Machine