Product Description

Applications: Leather Sofas, Fabric Sofas, Automotive Upholstery, Car Interiors, Shoes, Furniture Upholstery, Car Seats, Leather Bags, Handbags, Safety Belts, Sofas, Jeans, Jumping Castles, Car Covers, Container Bags, Airbags, Leather Car Mats, Tents, Awnings, Umbrellas Handbags, Luggage, Seat Belt, Airbags, Marina and Aviation Upholstery, Travel ware Accessories, Lorry Curtain Sidings, Camping Goods, General Canvas Work etc...
Direct drive upper and bottom feeding sewing machine FX-1810D-7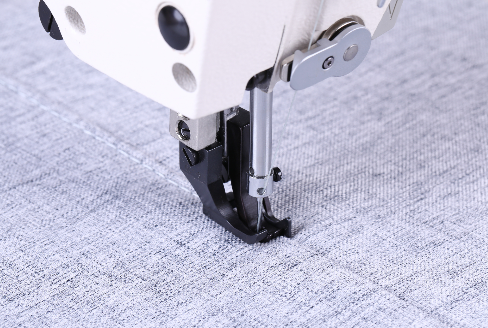 Totally closed design for machine head,internal direct drive motor,controlling system, presser foot lifting component,back tacking component,presser foot lifting craft and shaking craft are closed in the machine head , so that it can convenient to maintenance, be safer and more power saving.
It`s multi-functional equipped with auto trimmer,auto back tacking,electrical presser foot lifting and self-locked stitch length dial,so that can make normal sewing more comfortable and higher efficiency.
It adopts new type electrical clamp device, so that can reduce the[nest"stitch.
Optimized trimmer construction with circle knife to make trimming stable.