Product Description
FOXSEW Computerized Electronic Bartacking Sewing Machine for Soft Cushions, Sponge or Cotton Seats.
Applicable to: Suitable for cushions, wide range for foot presser. Suitable for different thickness of cushions, for soft cushion or light spongy articles, Seat pads, sponge or plastic foam or cotton seat cushions, etc...
Working Video-1: www.foxsew.com/company-video/automatic-bartacking-machine-for-cushion-and-pillow-1059.html
Working Video-2: www.foxsew.com/company-video/electronic-bartacking-machine-for-soft-cushions-797.html
Working Video-3: www.foxsew.com/company-video/electronic-bar-tacking-machine-for-cushion-1060.html
Characteristics:
(1) The maximum amount of rise of foot presser is 90mm;
(2) Outfit energy saving motor servo motor ,saving 30% energy compared with the traditional model.
(3) Adopt direct drive energy-efficiency servo-motor system to quickly start the power of seam and stop sewing,saving up to 30% compared with the traditional machine.
(4) Through advanced dry head technology, thoroughly eliminate seam pollution by no oil sewing on the surface(on the thread take-up).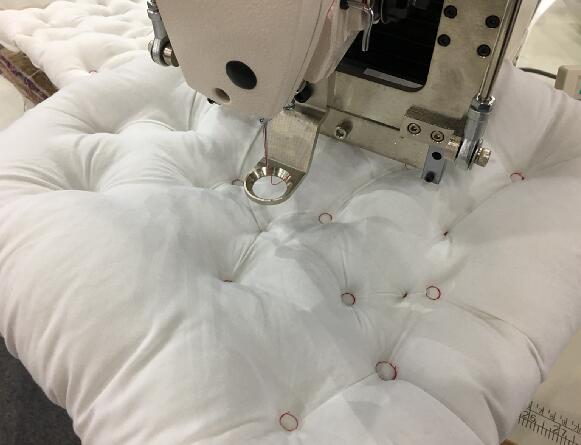 Specifications:
| | |
| --- | --- |
| Model NO.: | FX1908DC |
| Sewing Area: | 40x30 mm |
| Sewing Speed: | 2200 r.p.m |
| Stitch Length: | 0.1-10 mm |
| Max. Presser Foot Lift: | 90 mm |
| Power of Servo Motor: | 750W |
| Weight: | 80 KGS |
| Thread Trimmer: | Automatic |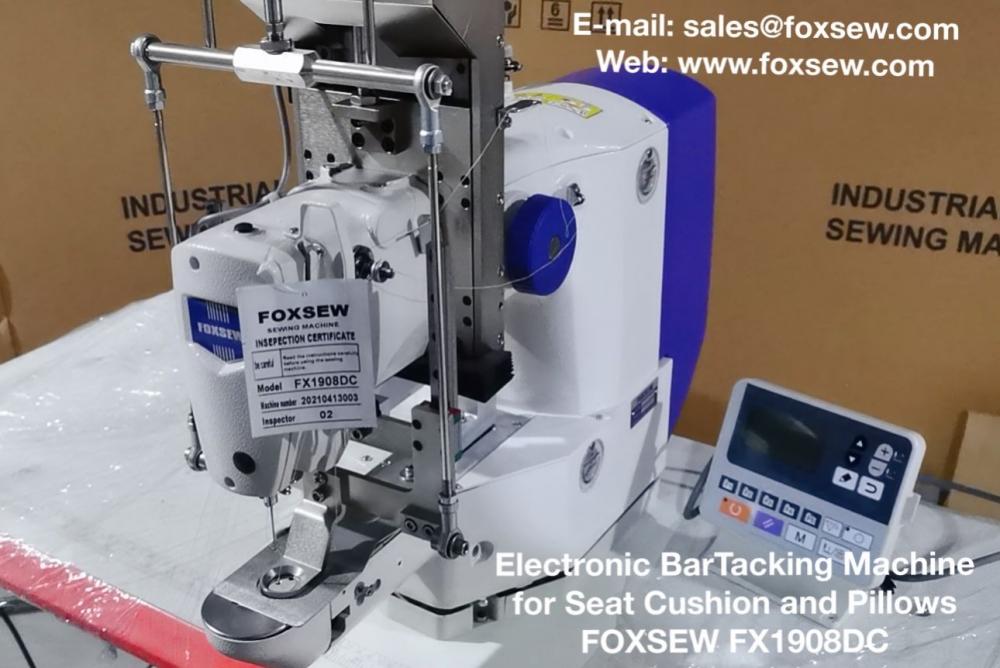 Product Images: Electronic BarTacking Machine for Soft Cushion