Product Description
Applications: Suitable for sewing thick materials, especially sports and leather products, such as bags, shoes, hat, sofa, tents, golf gloves, diving suits.
Features:
1. Adopt double presser foot with top and bottom feed that make the stitches neat and beautiful.
2. By adopting of large hook, shorten the bottom line-for-line cycles, greatly improving the sewing efficiency.
3. 3-step, 4-step zigzag sewing machine can enhance the power of stitch.
4. Low noise and vibration, easy to operate, and economical value.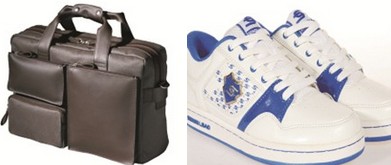 Specifications:
Model NO.

Max. Sewing Speed

Zigzag Stitch Width

Needle Length

Presser Height

By Hand/Knee

Needle

FX-2153-2

1700 r.p.m

8.0 mm

4.5 mm

9/13 mm

DPx17 #14-#22

FX-2153-3

1700 r.p.m

8.0 mm

3.0 mm

9/13 mm

DPx17 #14-#22

FX-2153-4

1700 r.p.m

8.0 mm

2.0 mm

9/13 mm

DPx17 #14-#22