Product Description
FX1905 High speed electronic small pattern bar-tacking sewing machine.
The highest sewing speed can achieve 3000rpm.
Adopt the direct drive power saving servo motor ,can start and stop sewing in short time , saving 30% energy compare with the traditional model.
Adopt the advanced dry machine head technology, achieving no oil in the face, and eliminating material pollution by the machine oil leaking.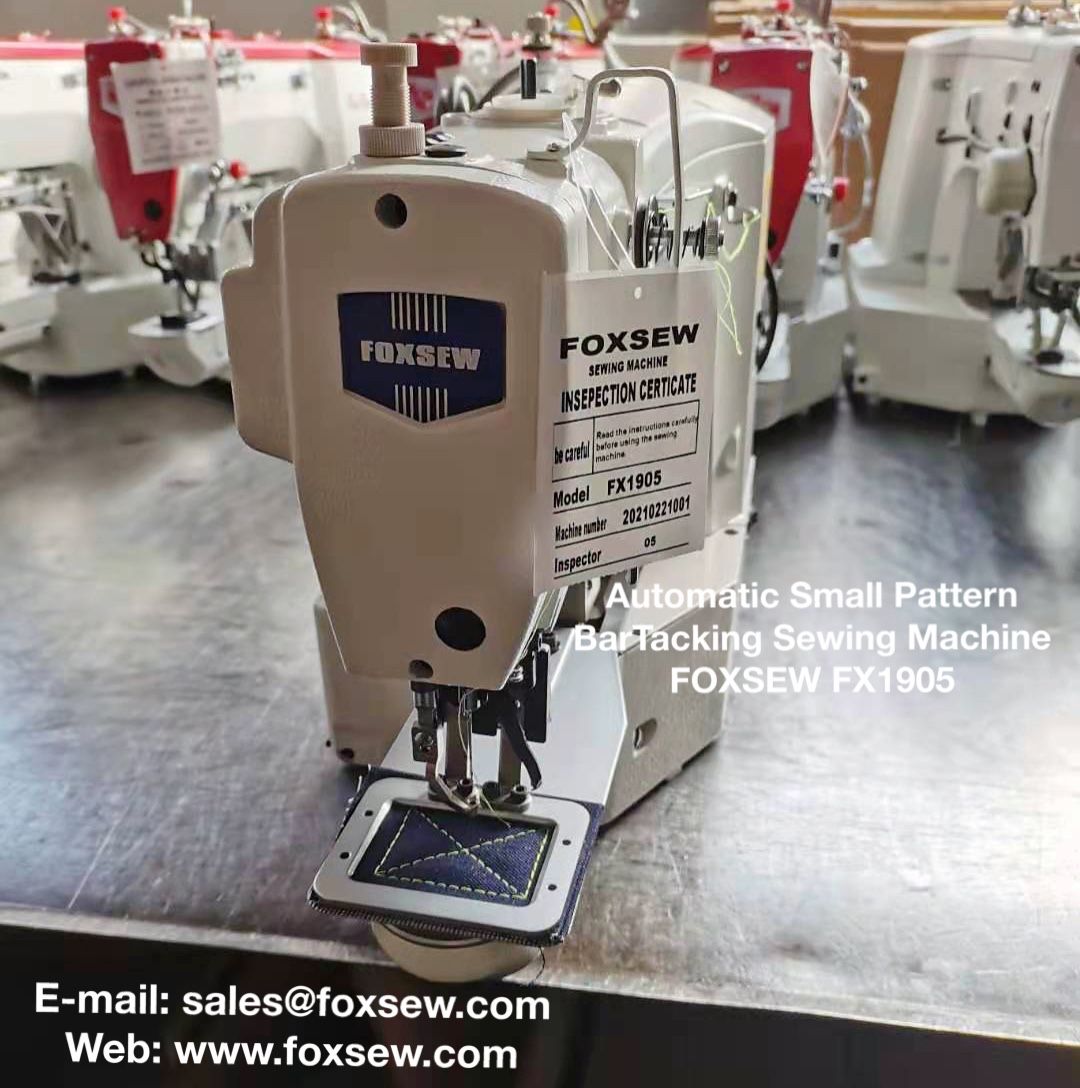 Also has the sewing rang of longitudinal 40MM,transverse 60MM
Equipped with the unique middle presser foot separation institution, can satisfy the sewing technological requirements and efficiency requirements for all kinds of materials .Have the function of bar-tacking sewing machine and function of pattern stitch machine.