Product Description
Used for: Large covers, upholstery panels, car trimmings, inflatable products, bouncy castles, awnings, tents, parachutes, gliders, hot air balloons, pool covers, sails, lorry curtain sidings, summer sleeping mats, spinnaker, top stitching leather etc- many other large items...
This model is derived from FX-4400. The long arm flat bed gives a wider working space. The presser foot can be lifted manually or by foot treadle. The bobbin winder on top and in may act according to the factory operation requirements making to order operation extra wide middle of the machine head makes the sewing operation very pours sews in front of the nose is the push button type switch easy. It features smooth machine running, low noise and machine durability, available for stitching car covers, car seats, safety belts, matt tents, parachutes, gliding parachutes, sails and other large work piece.
The FX-4620 is Double Needle Long Arm Compound Feed Heavy Duty Sewing Machine, The long sewing machine arm allows up to 1050 mm clearance to the right of the needles, which is approximately two and a half times the clearance of a standard arm machine. The solid long arm is factory cast and offers greater strength & stability when compared to a cut and piece extended arm. It features a triple feeding action by way of: bottom feed, needle feed and walking foot top feed and is fitted with two large vertically mounted hook & bases for use with medium to heavy weight materials. A safety clutch is fitted to help prevent damage to the hooks, bevel gears and other important parts, should the machine become jammed or over-loaded.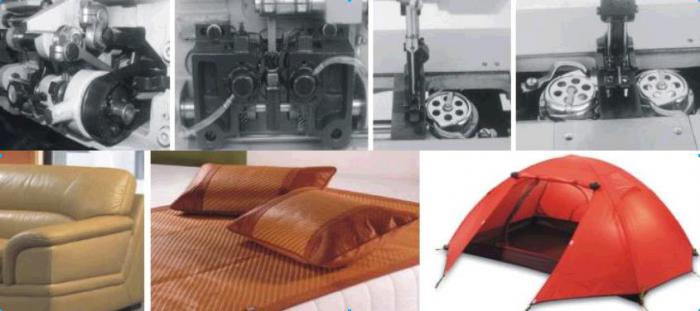 Specifications:
Model

FX-4600

FX-4620

Max. Sewing Speed

1800 r.p.m

Stitch Length

0-9 mm

Needle Bar Stroke

36 mm

Thread Take-up lever stroke

74.5 mm

Presser foot lift

By Hand: 8 mm By Knee: 16 mm

Needle Type

DP X17 18#-23#

Rotating Hook

Automatic Lubrication Large Hook

Lubrication

Automatic Lubricated

Safety Clutch Device

Yes

Pneumatic reverse Feeding Device

Yes

Operating Space

1050x125 mm

Needle Gauge

Standard: 6.4mm

Motor

550W Servo Motor