Product Description
Applications for stitching Furniture Upholstery, Automotive Upholstery, Car Interiors, Leather Sofas, Fabric Sofas, Boat and Marine Upholstery, Shoes, Leather Armchairs, Leather Recliners, Bags, Sports Products, Car Seats, Leather Articles, Car and Boat Covers, Belts, Canvas, Tents, Awnings, Handbags, Outdoor Wear, Straps, Camping Goods etc...

Compound Feed, High Operating Space: 150mm, Walking Foot, Large Vertical Axis Hook and Base, Hook Safety Clutch, Auto-Lubricated, Oil Pump System with Adjustable Oil Flow
Product Details:
Long Arm
Compound Feed
Walking Foot
Heavy Duty Lockstitch Sewing Machine
FOXSEW FX-20606-1-L14H Long Arm Single Needle Heavy Duty Compound Feed Walking Foot Lockstitch Industrial Sewing Machine, with Higher Arm 150mm.
FX-20606-2-L14H Long Arm Twin Needle Compound Feed Walking Foot Heavy Duty Lockstitch Sewing Machine with High Working Space up to 150mm.
FX-20606-1DT-L14H Single Needle Long Arm Compound Feed Heavy Duty Sewing Machine with Automatic Thread Trimmer.
FX-20606-2DT-L14H Automatic Thread Trimmer Long Arm Double Needle Compound Feed Leather and Upholstery Sewing Machine
It features a heavy duty triple feeding action by way of: bottom feed, needle feed and walking foot top feed. These three different feeding components combine together to give a positive feed action which is well-matched with heavy or bulky material & fabrics.
It is fitted with the more advanced large vertically mounted hook assembly and drive transmission: which usually perform better than the standard and cheaper horizontal hook type set-up.
Applications: Furniture Upholstery, Automotive Upholstery, Car Interiors, Car Seats, Safety Belts, Sofas, Leather Bags, Handbags, Leather Sofas, Fabric Sofas, Shoes, Jeans, Jumping Castles, Container Bags, Airbags, Leather Car Mats, Tents, Awnings, Umbrellas Handbags, Luggage, Travel ware Accessories, Lorry Curtain Sidings, Camping Goods, General Canvas Work etc...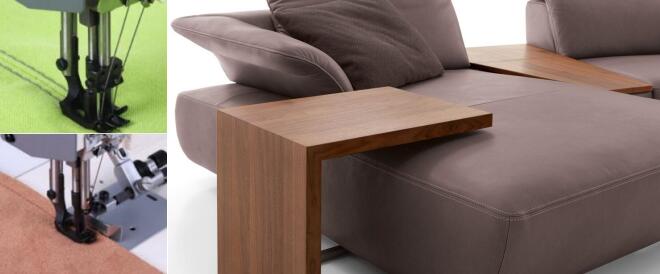 The machine is smooth running, durable, versatile and its robust construction includes: needle roller bearings for the arm & hook shaft etc., cog driven belt assemblies and more importantly an automatic oil lubrication system is fitted, which reduces wear & tear considerably. A stitch length of up-to 9mm is available for functional and decorative stitching, plus the presser foot has a high clearance of up-to 16mm. A safety clutch is fitted to help prevent damage to the hook, bevel gears and other important parts, should the machine become jammed or over-loaded.
The FOXSEW FX-20606-1-L14H is a well designed and robust general purpose needle feed, walking foot sewing machine for use on medium to heavy weight materials such as: Leather, Vinyl, Coated Fabrics, Canvas, Jeans, Synthetics, Webbing and Upholstery Materials etc...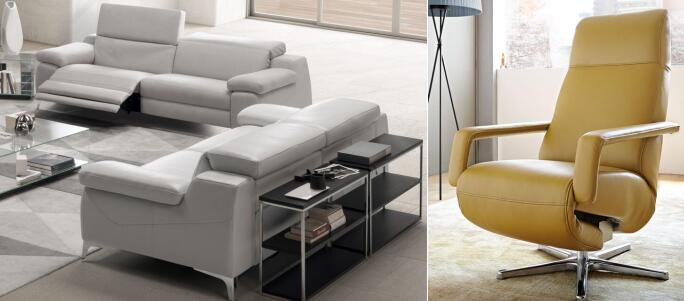 Specifications:
Model NO.:

FX-20606-1-L14H

FX-20606-2-L14H

Operating Area:

360mmx150mm

360mmx150mm

Number of Needle:

Single

Double

Model NO.:

FX-20606-1DT-L14H

FX-20606-2DT-L14H

Number of Needle:

One

Two

Automatic Thread Trimmer:

YES

YES

Max. Sewing Speed:

2000r.p.m

Needle Gauge:

3.2mm, 4mm, 4.8mm, 6.4mm, 8mm, 9.5mm, 12.7mm, 16mm, 19mm, 25.4mm, etc... others are available

Stitch Length:

0-9mm

Presser Foot Lift:

By Hand: 8mm, By Knee: 16mm

Needle Bar Stroke:

36mm

Thread Take-up lever stroke:

74.5mm

Needle Type:

DPx17 18#-23#

Hook:

Automatic Lubricated Large Hook

Lubrication:

Automatic Lubricated

Safety Clutch Device:

Yes
FOXSEW Long Arm Compound Feed Heavy Duty Lockstitch Sewing Machine