Product Description
Long arm Drum type Flat Seaming Machine with Transverse Feeding FX-411-N
Technical parameters:
This is The series of product for thick materials adopting lower feeding mode and super-long cylinder sewing machine as well as transverse feeding. At the same time, its pressed s lifting capacity is 23mm. Spacious operating space is appropriate for large tubular materials including canvas materials such as golf bag, luggage bag and so on or other leather products. It adopts imported large-scale special type shuttle hook that has a large amount of bobbin thread with high sewing efficierjdally made rack has strong rigidity and superior stability, which cable for thick objects such as tent, sails, umbrella, fishing gear,ion and luggage.
Model FX-411-N
Max.sewing speed 800r.p.m
Stitch length 0-15mm
Needle bar stroke 56mm
By hand 13mm
Presser foot lift By knee 23mm
Bed size in dia 81mm
Bed length 960mm
Needle size DYx3 27#
Shuttle hook KSP-204N
Lubrication mode Manual
Motor 550W Clutch motor 1400r.p.m
Take-up lever stroke 96mm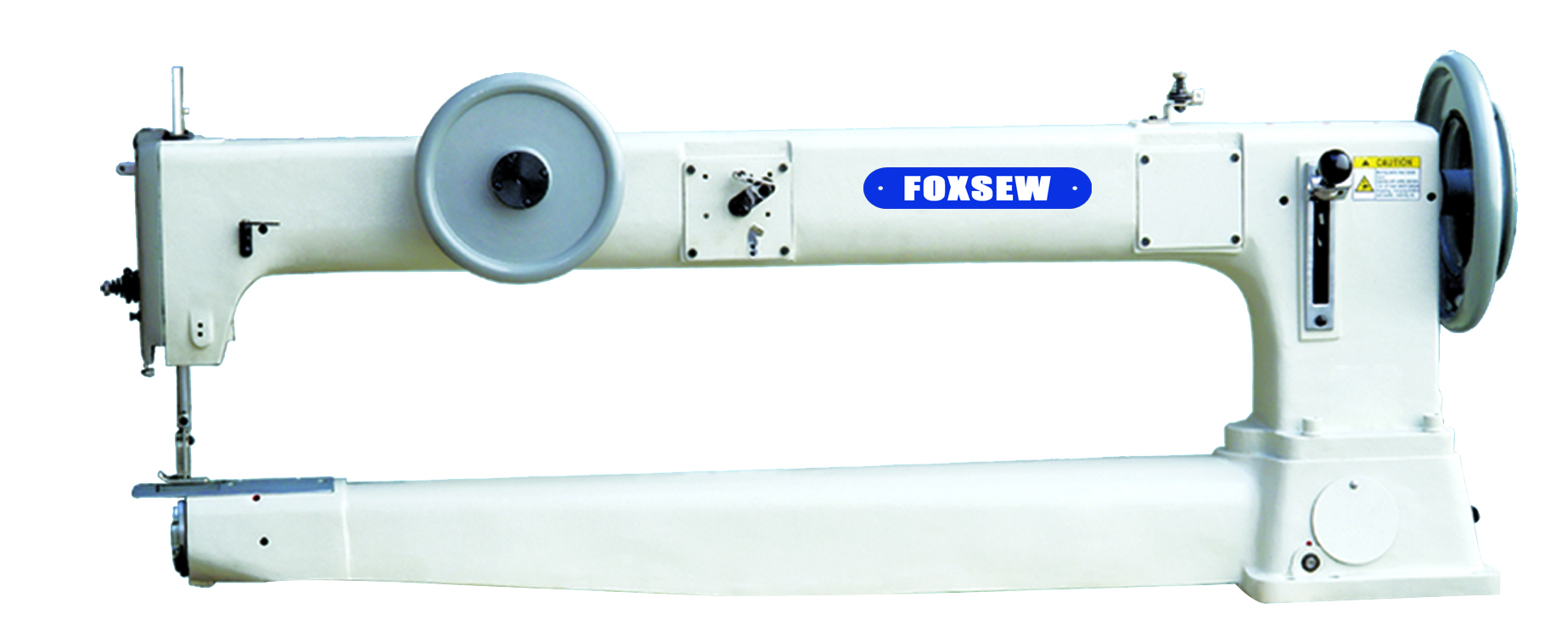 FOXSEW Heavy Duty Post Bed Thick Thread Walking Foot Triple Feed Ornamental Stitching Sewing Machine for Decorative Seaming on Leather sofa and Automotive Upholstery.
Applications: Automotive Seats, Leather Upholstery, Automotive Interior Trims, Leather Sofa, Luxurious Leather Sofa, Fabric sofas, Leather Car Seat Cover, Soft Furniture, Tent, Armchair, Couch Lounge, Chair, Upholstered furniture, Leather Shoes, Saddles, Leather crafts, Marine upholstery, Aerospace upholstery, Leather bags and other high-level leather products.