Product Description
Designed for stitching such products as Leather Sofas, Car Seats, Shoes, Armchairs, Car Interiors, Leather Recliner, Cabin Upholstery, Tents, Sails, Harness, Tarpaulins, Safety Belts, Parachutes, Balloons, Industrial Bags, Boots, Boat and Furniture Upholstery, Sports and Camping Equipment, Sails, Tents, Car Seat Covers, Orthopedic Appliances, Suitcases, Knapsacks, and Outerwear made of extra heavy duty materials.

Appropriate for use in Upholstery, Footwear, Leather, Canvas Industries.

Cams Controlled, Multi-Points Zig Zag Stitches, 1-Step 2-Points, 2-Step 3-Points, 3-Step 4 Points, Thick Thread, Heavy Duty Large Oscillating Shuttle Hook and Large Bobbin
Product Details:
Multi-Points Heavy Duty Thick Thread Zig Zag Sewing Machine
FOXSEW Cams Changed Multi Points Heavy Duty Zigzag Sewing Machine for Decorative Seams on Leather and Fabrics Upholstery, Heavy Duty Thick Thread 1-Step 2-Points Zigzag Stitch, Heavy Duty Thick Thread 2-Steps 3-Points Zigzag Stitch, Heavy Duty Thick Thread 3-Steps 4-Points Zigzag Stitch Sewing Machines.
Changing Cams to make different points zigzag stitches, one step two points, two step three points, three step four points. So this machine is also be use for Corner patching and webbing reinforcement on Sails, Parachutes, Marquees, Tents, and make zigzag decorative stitches on leather sofas, car seat covers, luggage, shoes, industrial safety product and leather goods.

Application: Sofas, Car Seats, Bags, Shoes, Leather Upholstery, Armchairs, Leather Recliner, Soft Cushion, Jeans Clothing, Leather Shoes, Handbags Suitcase, Sports Products, Leather Articles, Leather Belts, Shoes Uppers, Saddles, Sunshades, Toys, Yacht Interiors Upholstery, Upholstered Furniture, Automotive Upholstery, Car Interiors, Luggage and Suitcases, Marina and Aviation Interior, Leather Goods, Saddles, Lifting Slings, Safety Backpacks, Sails, Parachutes, Hot Air Balloons, Bulletproof Vest, etc...
Large Barrel Shuttle Hook, Excellent Climbing Properties,Suitable for sewing heavy weight materials such as Canvas, Vinyl, Leather, Synthetics and Various Coated, Laminated and Rubberized Fabrics. Appropriate for use in Upholstery, Footwear, Leather, Canvas Industries.
Features: The new design could realize zigzag sewing machine at many points. It adopts large oscillating shuttle hook, which could reduce the times of changing bobbin and realize sewing for thick thread. Thick material and decorating sewing. It is suitable for zigzag sewing, both cut sewing and decorating sewing of sofa, cushions, shoes, and leather products, such as the manufacture of leather goods, special textile, Sofa, furniture, Car Seat Cushion, Car Upholstery, tents, harness, saddles, and decoration industry.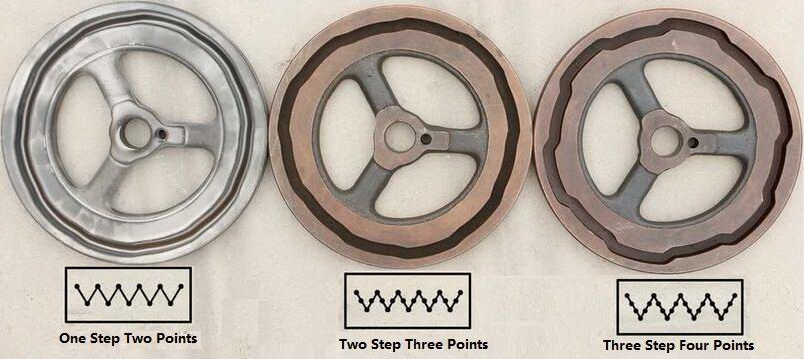 Specifications:
| | |
| --- | --- |
| Model Number: | FX-204-103 |
| Max. Sewing Speed: | 800r.p.m |
| Stitch Length: | 0-10mm |
| ZigZag Width: | 0-16mm |
| Presser Foot Lift: | By Hand: 10mm By Knee: 15mm |
| Hook: | Large Oscillating Shuttle Hook KSP-204N |
| Needle Type: | DYx3 |
| Motor: | 750W Servo Motor |
| Weight: | 150KGS |
| Packing Size: | 1060x550x1600mm |
FOXSEW Multi Points Thick Thread ZigZag Sewing Machine