Product Description
Applications: Leather Sofas, Fabric Sofas, Automotive Upholstery, Car Interiors, Shoes, Furniture Upholstery, Car Seats, Leather Bags, Handbags, Safety Belts, Sofas, Jeans, Jumping Castles, Car Covers, Container Bags, Airbags, Leather Car Mats, Tents, Awnings, Umbrellas Handbags, Luggage, Seat Belt, Airbags, Marina and Aviation Upholstery, Travel ware Accessories, Lorry Curtain Sidings, Camping Goods, General Canvas Work etc...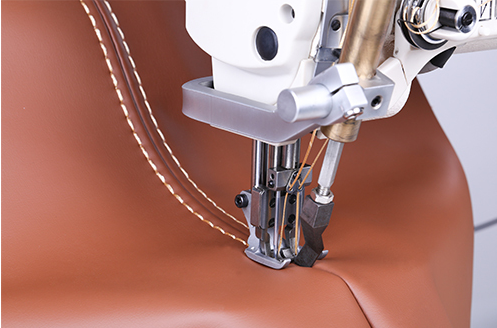 Post bed double needle compound feed sewing machine with extra large hook FX-1780LX
It adopts extra large hook with diameter of 37mm, it can sew 8×1 and 8×2 webbing thread.
It`s equipped with auto back tacking, pneumatic presser foot lifting, integrated LED light, free-handle bobbin winder and self-locked stitch length dial, which make the normal sewing more comfortable.
It`s equipped with 14mm of standard needle gauge set , balance and compensate inner foot front halving device.
Adjusting alternating amount of presser foot instantaneously can be operated by the machine head shortcut button and knee control button. It`s simple and high efficiency.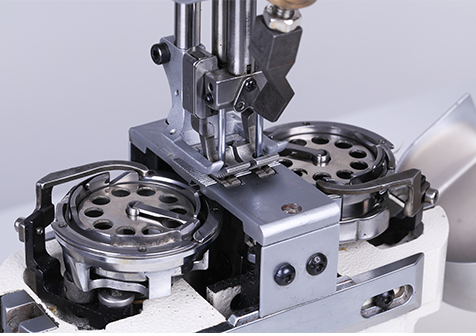 It can be set two different tension for clamp device and change quickly.
Three parts compound feed construction make sure feed smoothly and difficult to move for upper and lower material.
Optional gauge set: 10mm, 12mm and 16mm.
Application : three dimension material topstitch process for sofa and outdoor goods