Product Description
FOXSEW Direct Drive post bed double needle cmpound feed sewing machine FX-1780-B7
Applications for stitching Sofa Furniture, Automotive Upholstery, Car Interiors, Leather Sofas, Fabric Sofas, Shoes, Leather Armchairs, Leather Recliners, Bags, Sports Products, Car Seats, Leather Articles, Belts, Canvas, Tents, Awnings, Handbags, Outdoor Wear, Straps, Camping Goods etc...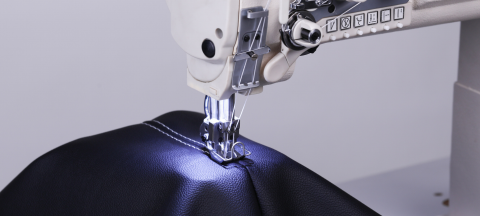 Internal direct drive motor and pneumatic control component to make it easier to maintenance ,safer and save more power ,auto trimming,auto back tacking ,pneumatic presser ,foot lifting and integrated LED light,which make the normal sewing more comfortable and high efficiency.
Adjusting alternating amount of presser foot instantaneously can be perated by shortcut button and knee contaroller ,simple and high efficiency.
It can be set two different tension for clamp device and change quickly. Large operation space and horizontal large hook. It can sew maximum thread of 9stands of nylon and make sure stable trimming. 10 mm of standard needle gauge set,pneumatic haiving outer foot,balance and compensate inner foot and tape device.Three parts compound feed construction make sure feed smoothly whiled sewing heavy or complicated materimal ,and keep the upper and lower material from moving.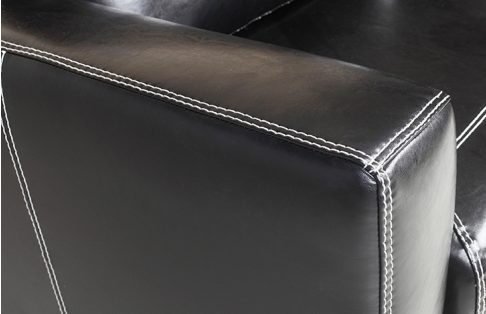 Application : Three dimension material opstitch preocess for sofa and car seat.